FOOD AVAILABLE
Yoga Training (Touch) food is usually organic, made fresh in the YT(T) kitchen❣️ a dallop of 😎 cool Dahl (1/4 c) along with fresh vegetables makes Nori wraps a 😋 delicious YT(T) original with all the essential nutrients of protein, fat, and carbohydrates. Protein Shakes (Ps) are made with 💯% Organic Veg. Protein, good for 🌎Earth 1sting, made with 🍍fruit and or veggies, a lowfat full meal. Warm Dahl, with beans rather than legumes, a protein packed comfort food with Indian spices which sooth the soul, @ YT (T)with beans (po. Energy snacks are filled with dried 🍇fruits, nuts, & seeds that satisfy chewy and crunchy cravings. Matcha chai 🍵 (tea) has a gentle energizing quality good for 💝celebrating life while waging ✌️peace. YT(T) food harmonizes🎊body, energy, mind, intellect, and spirit❣️
NORI WRAPS ($6): Nori, healthy carbohydrates from vegetables, and non-gluten whole grain, and protein from beans which pound for pound contain more protein than meat.
PROTEIN SHAKES ($6): 100% juice, fruit(s) and or vegetable(s) with organic protein powder..
DAHL ($5): Beans, Rice, and Indian Spice.
ENERGY SNACKS ($2): Fruit, nuts, and seeds.
MATCHA CHAI GREEN TEA ($2): Brewed tea with a proprietary blend of spices including 100% juice or oat milk.
PROTEIN POWDER ($1): 2 heaping Tbs. of 'Now Organic Pea Protein Powder, Unflavored'
MATCHA CHAI ENERGY POWDER ($1): 2 heaping 2Tbs. of Cinnamon, Coriander, Cardamom, Matcha, Vanilla, and Ginger
Per Availability. Items to go. Bring your own reusable containers or recycle by
Outdoor 🌈 Yoga 🧘‍♀️ has an intensity 💥 that can exceed Hot 🥵 Yoga 🧘‍♂️ . Awareness 🕵️‍♀️ of the elements ⛈ is important; being prepared with your best gear feels good 😀. If layering doesn't yield the best results a changing 🚪bathroom 🚿 🚽 is available at Yoga Training (Touch) and Personalized Retreat 🏡.
Reward yourself for participating😇, barefoot 🦶or in boots 🥾. You can find quality gear at Sporting🏂, Used (one person's trash 🗑 is another person's treasure 🏦) stores 🛒and or in storage 🧳. Choose a Membership option $20/month 💵, pay tab style 💸, or 1/x = $5💰@ YT(T) www.yogatrainingtouch.com
MINUTE OUTDOOR YOGA FOR IMPROVING STRENGTH, BALANCE, AND FLEXIBILITY WITH RELAXATION, FOCUS, AND MEDITATION. CLASS ABOVE IS HELD @ YOGA TRAINING (TOUCH) & PERSONALIZED RETREAT ON YOGA YARD'S INFINITY LAWN FOR OUTDOOR ENTHUSIASTS WILLING TO WEAR ALL WEATHER GEAR, SURROUNDED BY NATURE OVERLOOKING THE CITY OF HELENA WHILE HARMONIZING BODY, ENERGY, MIND, INTELLECT, & SPIRIT IN A WELCOMING ATMOSPHERE FOR WHOM THE INHERENT WORTH AND DIGNITY OF EVERY PERSON IS THE INTENTION (SANKALPA)!
CLASSES ARE ALSO HELD AT SATELLITE LOCATIONS
MONTHLY SPECIALIZED TRAININGS WITH YOGA THERAPIST KATHRYN (KATIE) A CAMPBELL. 30 MINUTE CLASS ABOVE IS AVAILABLE MONDAY-FRIDAY.
YOGA TRAINING (TOUCH) & PERSONALIZED RETREAT FROM STUDIO 18A'S YOGA YARD (INFINITY LAWN), 18 SOUTH HARRISON, LOWER LEVEL, 4 BLOCKS WEST OF DOWNTOWN NEAR MOUNT HELENA TRAILHEAD, OFF ADAMS; FOR SPECIFIC DIRECTIONS GO TO OUR MAP & DIRECTIONS PAGE.
JOIN AS A MEMBER FOR $20 INCLUDES DAILY 30 MIN. CLASSES. PAY @ TIME OF SERVICE. OTHER OFFERS MAY APPLY. VISIT THE CONTACT US/SCHEDULE AN APPOINTMENT PAGE, CALL OR TEXT (406)461-8845! CLASS ABOVE OCCURS MOVEMENT MONDAYS, BALANCE WEDNESDAYS & FUN FRIDAYS 12:15-12:45, STRENGTH TUESDAYS & FLEXIBILITY THURSDAYS 5:30-6:00 PM OR CALL/TEXT TO MAKE YOUR OWN OUTDOOR YOGA APPOINTMENT
PERSONALIZED TRAININGS CAN BE MADE BY APPOINTMENT
FOOD AVAILABLE AFTER SESSIONS & CLASSES!
PERSONALIZED RETREAT
This All Inclusive format for $175/day or $350/weekend provides yoga, vegan (http://en.wikipedia.org/wiki/Veganism) food and fun! There is an array of Yoga Training (Touch) sessions (See Sessions/Descriptions & Pricing); personalized for your specific needs. Fresh from the Earth food for sustenance with satsang harmonizing body, energy, mind, intellect, and spirit in celebration of life while waging peace!

Accommodations are a Bed and Breakfast style Personalized Retreat
destination including a shared bathroom, king sized Retreat Room, Yoga Therapist Office, Recreation/Practice Space with piano and lounging couch, kitchen/eating room with Indian style seating and two patios for enjoyment. The area is connected to the trail network of one of the nation's largest city parks, Mount Helena. True to beautiful views of the cityscape and surrounding mountains for an holistic, all natural, experience!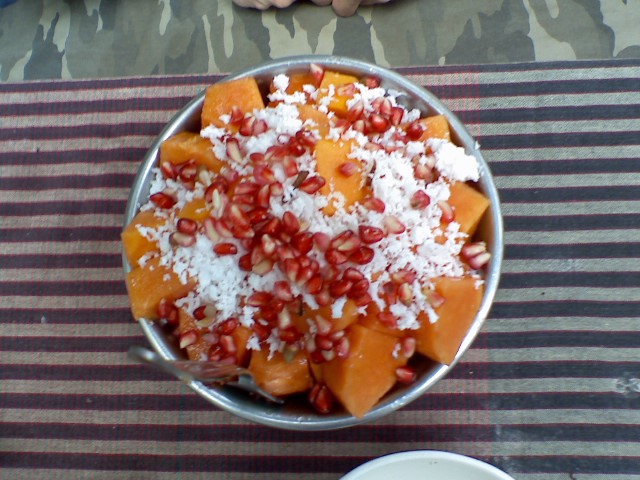 Absorb (samadhi) the benefits of sessions for strength, balance, flexibility, relaxation and meditation while participating in a Yoga Training (Touch) & Personalized Retreat Inclusive. This therapeutic 'All Day' or 'Weekend Retreat' stay is near historical Victorian neighborhoods, in the heart of the Rocky Mountains, Queen City of Helena Montana (MT). Feel the intensity while YT(T) & Personalized Retreat makes it affordable!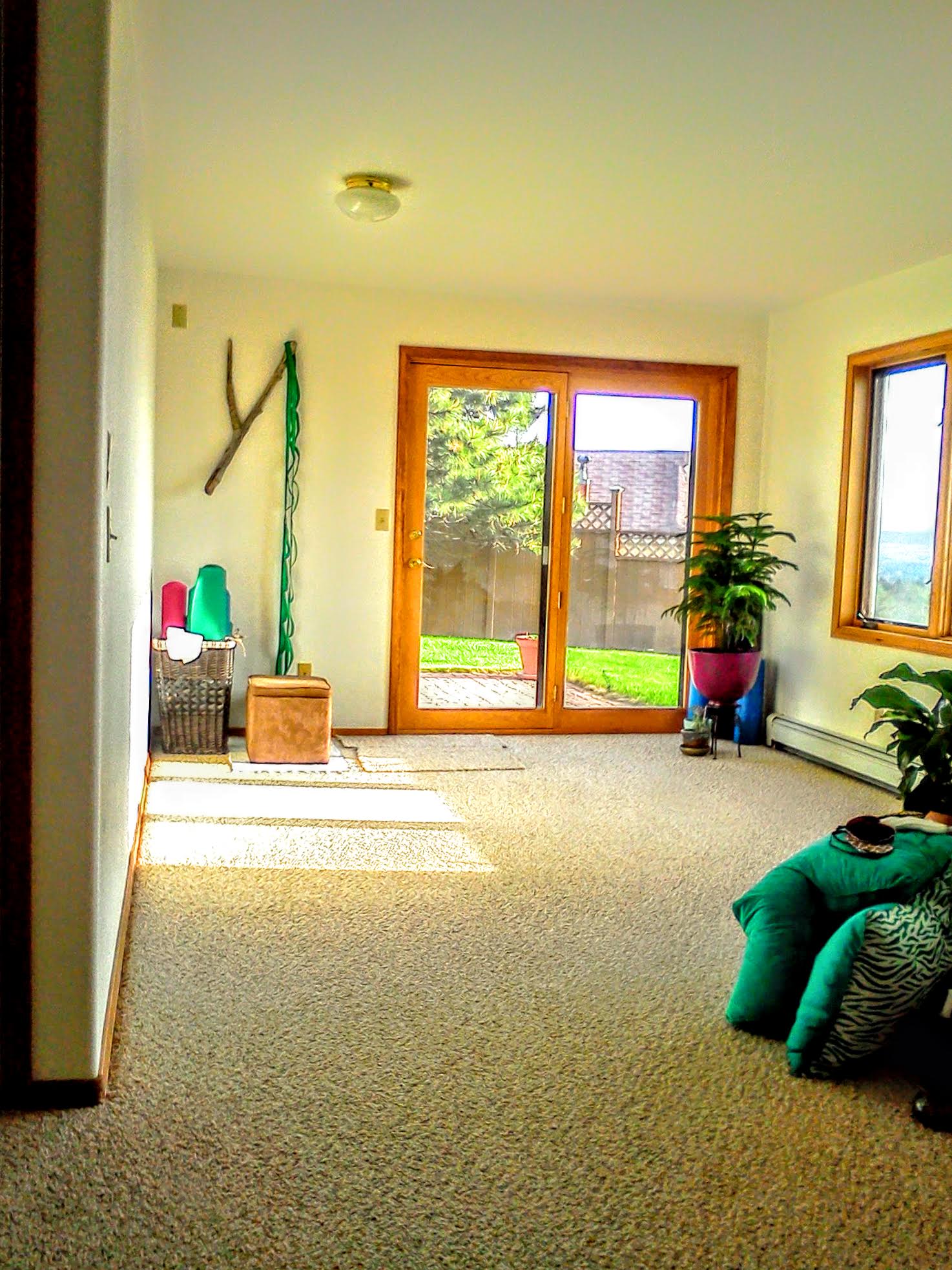 Consultation(s) and assessment(s) occur upon arrival or via e-mail. To make reservations Contact Us via this website, e-mailing yogatrainingtouch.kac@gmail.com, and/or call/text 1-(406)461-8845 for Yoga with fresh from the Earth food, mountain air and picturesque views!

Sample Stay (examples in parenthesis)
Arrive Fri. @ 4 PM: consultation/assessments
Light dinner
Moonsalutations
Hygiene, books, and bed
Lights out
Saturday: Awaken, hygiene

Sun Salutations

First meal of the day
Break (explore the 'hood', relax, read)
Yoga session (Basic - training with touch)

Break (write, draw, paint)

Yoga session (Power yoga)

Break (explore trails; hike to the top)
2nd meal
Relax, nap, correspondence
Yoga session (Restorative)

Break (snack)

Yoga session (Partner)

Third meal

Break (gather, dance, play music, star gaze)

Moon Salutations

Hygiene, books & bed

Lights out
Depart Sunday by 11 AM: One YT(T) Session and meal provided on Sunday

Merry meet! And merry part And merry meet again!